WHY IS THE HYDRAULIC PORTAL BETTER, THAN A CONVENTIONAL MOBILE CRANE
Let's consider a simple task: Unloading a 100-ton load from a road-train.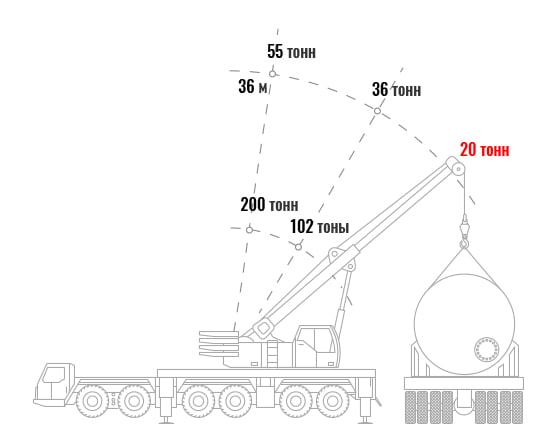 Crane 250 tons in most cases raises less than 100 tons. Additional tap required
100 tons'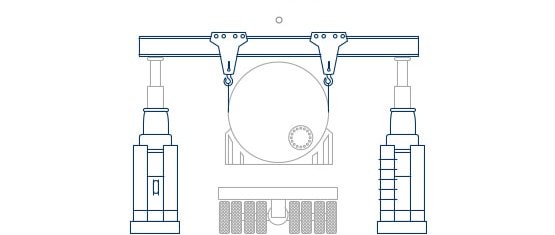 100 ton portal always raises 100 tons.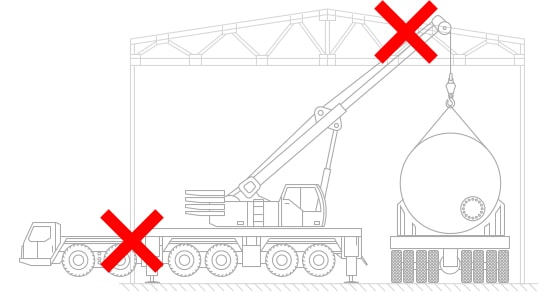 The crane needs 16 meters on the side and 6-10 on top.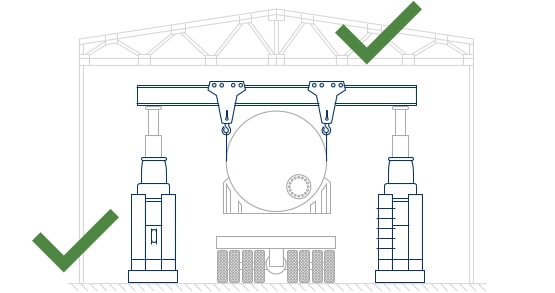 The portal is 1.5 meters from the right and left, 1 meter from the top.

Oversized crane
From 3 weeks you need to wait for permission.

+


7-8 machines with ballast

All equipment of the portal is transported
on one regular machine
Delivery of separators
The equipment was manufactured in St.Petersburg for installation at the booster gas station located in the north of Sakhalin Island. The diameter of the equipment exceeded 4.5 meters, the length of the cargo was 26.5 meters. These separators are to withstand a pressure up to 100 bar. The weight of the main body of each separator was about 560 tons.
The separators were manufactured by Izhorskiye Zavody in 2018. With the help of Keen-Mark company the separators were moved to a temporary storage site, where they waited for transportation to the customer. After the acceptance-delivery procedures of the equipment, a problem of transportatation of an oversized cargo by public roads to the pier on the Neva River arose.