WHY IS THE HYDRAULIC PORTAL BETTER, THAN A CONVENTIONAL MOBILE CRANE
Let's consider a simple task: Unloading a 100-ton load from a road-train.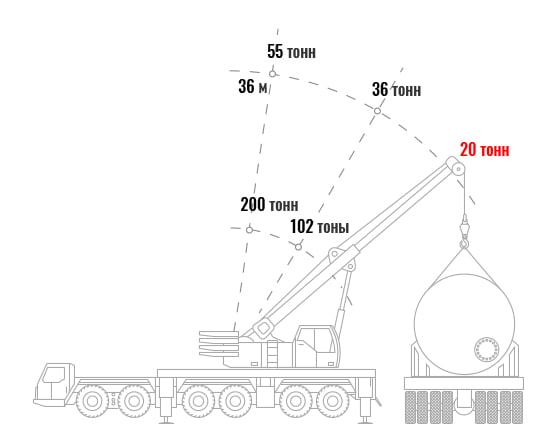 Crane 250 tons in most cases raises less than 100 tons. Additional tap required
100 tons'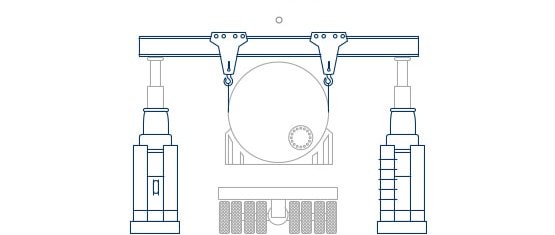 100 ton portal always raises 100 tons.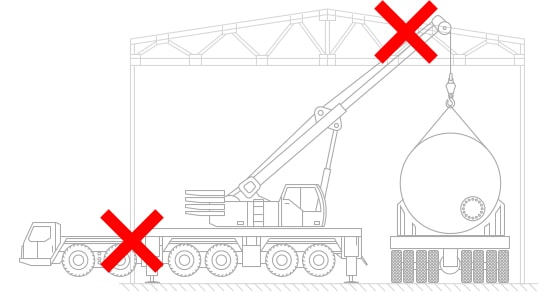 The crane needs 16 meters on the side and 6-10 on top.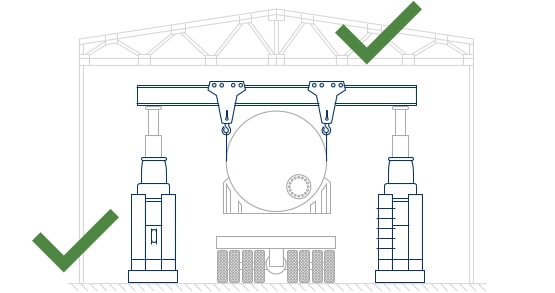 The portal is 1.5 meters from the right and left, 1 meter from the top.

Oversized crane
From 3 weeks you need to wait for permission.

+


7-8 machines with ballast

All equipment of the portal is transported
on one regular machine
Installation of SACMI continuous drum mill