Hydraulic Gantry Systems can be considered to be the most convenient and efficient tools for lifting and moving of heavy loads. Only modern companies with innovative approach to moving and lifting of heavy loads, being equipped with modern and technologically advanced equipment, can offer a wide range of hydraulic gantry systems. In Europe and in the US these systems are in common use. These systems have become a standard in the heavy-lift industry due to their cost-effectiveness and enhanced universality. Unlike mobile or bridge cranes, hydraulic gantry systems provide significant reduction of the required working area with maximum safety characteristics.

Hydraulic Gantry Systems have several advantages over more traditional lifting methods. In addition to a substantial increase of functionality, they also have a maximum capacity up to 1000 tons, depending on the brand and model of the gantry system. If you need a hydraulic gantry system or any other hydraulic equipment or services, pay attention to Keen Mark Company, which is considered to be one of the leaders of the market, with 25 years of experience in the field of the heavy-lifting industry. With a unique fleet of hydraulic gantry systems, vehicles and other equipment and tools for lifting and moving of oversized and heavy loads, Keen Mark is committed to offer the most appropriate hydraulic equipment for solving all possible lifting and handling tasks in all the areas of industry.
If necessary Keen Mark can offer complex theodolites and sensors of angles and distances, which will allow you to position your equipment with a minimum measurement error. If your goal is to work with a highly qualified, professional, experienced and customer-oriented company, send your inquiry to Keen Mark, a company with a full range of solutions, specializing in working with hydraulic gantry systems.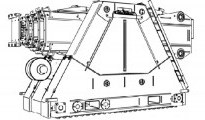 | | |
| --- | --- |
| 4-point capasity: | 1100 т. |
| Height Retracted: | 12.000 мм. |
| Weight: | 11.950 кг. |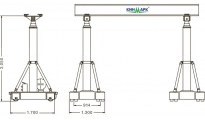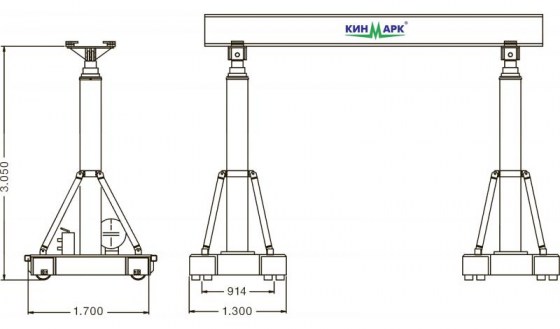 | | |
| --- | --- |
| 4-point capasity: | 220 tonn. |
| Height retracted: | 8.800 mm. |
| Weight: | 1.800 kg. |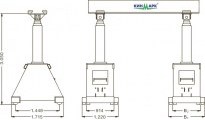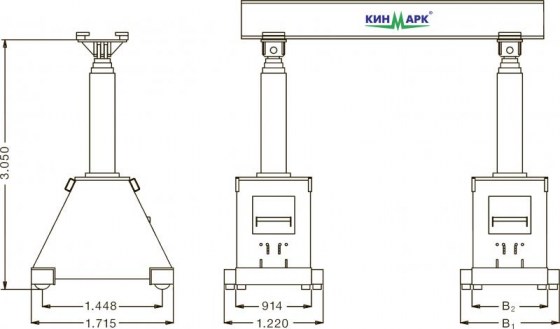 | | |
| --- | --- |
| 4-point capasity: | 364 tonn. |
| Height retracted: | 8.400 mm. |
| Weight: | 1.400 kg. |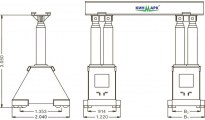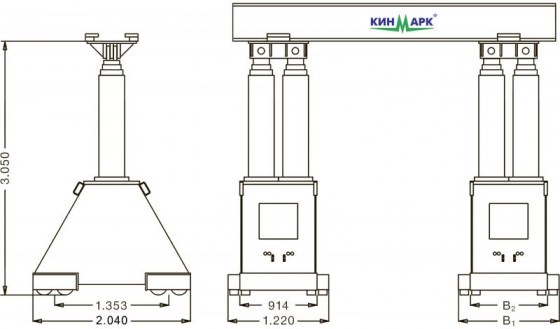 | | |
| --- | --- |
| 4-point capasity: | 720 тонн |
| Height retracted: | 8.400 мм. |
| Weight: | 4.300 кг. |