Loading, transportation and unloading of the transport lock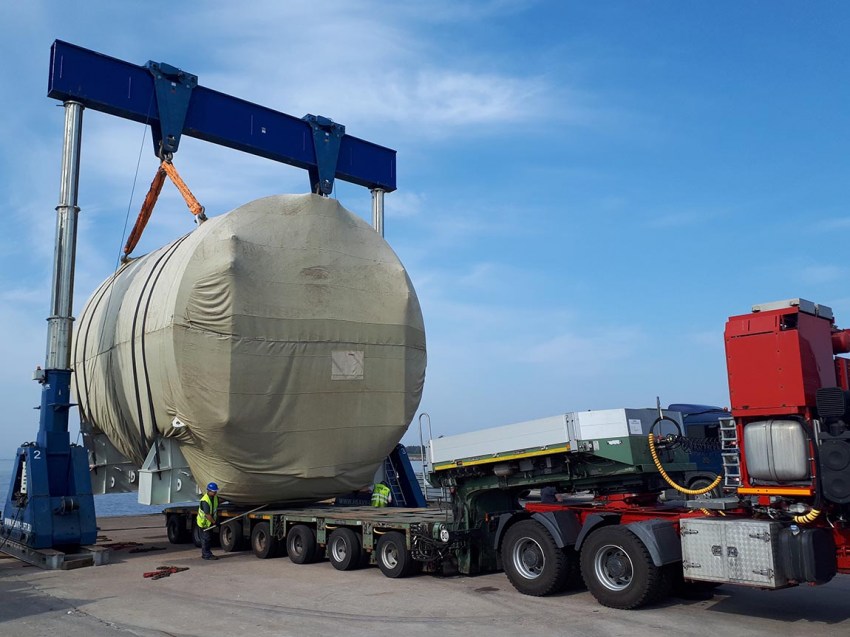 In September 2018, the specialists of Keen - Mark" delivered a transport lock to the construction site of Leningrad NPP-2.
This is the last large-sized equipment designed for the reactor building of the power unit No. 2. The heavy cargo was delivered to a special pier in Sosnovy Bor from the production site of JSC Tyazhmash. Transportation of the lock was carried out with the use of specialized road transport and water transport.