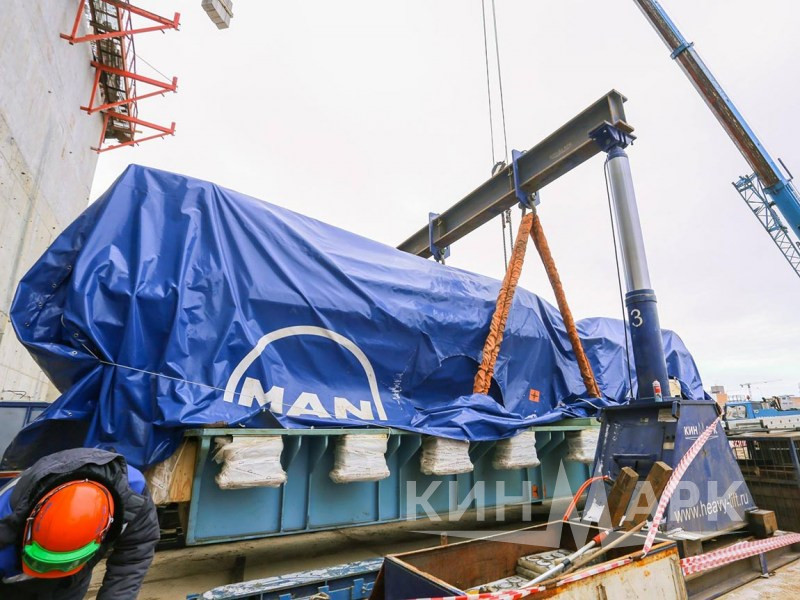 Year of implementation
2019
Type of work
Transportation
In the spring of 2019 Keen-Mark delivered the last of two parties of the diesel generators for the construction of the second power generation unit of the second stage of Leningrad NPP-2. In total, the manufacturer MAN supplied five sets of equipment necessary for the safe operation of nuclear power plants.

Initially, this equipment was shipped from the Kaliningrad region to the port of St. Petersburg. Rigging was carried out using hydraulic gantry systems. Then the equipment was transported and stored on a temporary storage site.

To carry out the installation of industrial equipment, diesel generators were loaded on road trains and moved to the work area, where the DGS were unloaded by the same hydraulic gantry system and installed on a skidding system. This skidding system allows to move machines, transformers and other industrial equipment at a minimum loading height. Due to the need of moving DGS to the gate of the turbine hall it was decided to use the skidding system.

The weight of each diesel generator is approximately 90 tons. An important task was the exact installation of the equipment in the designed location according to the drawings.