Dismantling and loading of plates of Krauss Maffei Molding Machine
Dismantling and loading of plates of Krauss Maffei Molding Machine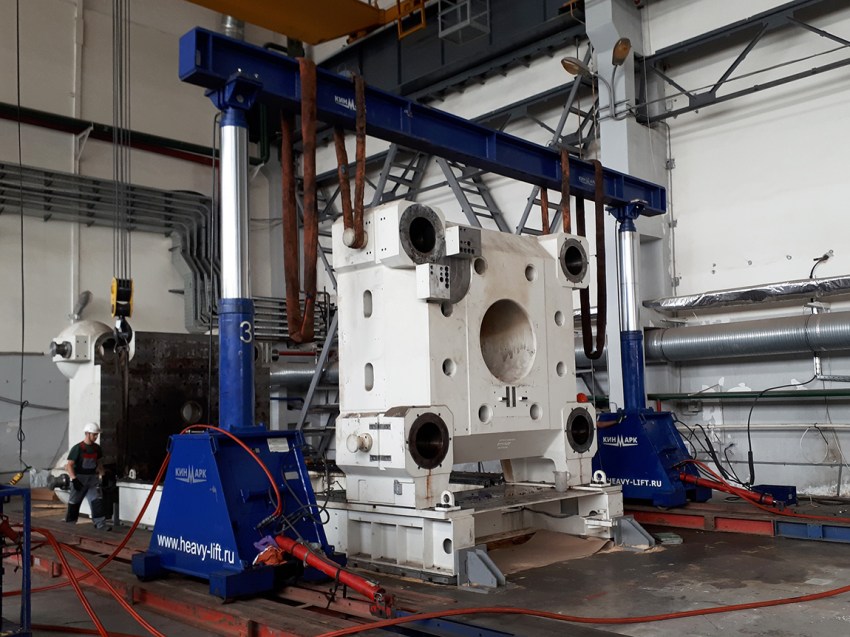 In July,2018, the specialists of Keen-Mark Company carried out a complex of works on dismantling of heavy units of TPA Krauss Maffei KM 3200-17200MX. Works on dismantling, moving, turning (the bridge crane of the plant was used), moving into a loading zone, rotation ( for reduction in the width of the cargo for transportation) and the subsequent loading of the plates of the TPA were carried out by means of the hydraulic gantry system LiftSystems 44A. All works were carried out in the planned terms and with a high quality.

Keen-Mark company has gained a wide experience in a large-unit assembly, installation, dismantling and transportation of a wide range of TPA Krauss Maffei. We have carried out similar works as an independent operator as well as in cooperation with various Russian and German rigging companies and under the guidance of experienced chef-installers of Krauss Maffei.

You can find more information here.