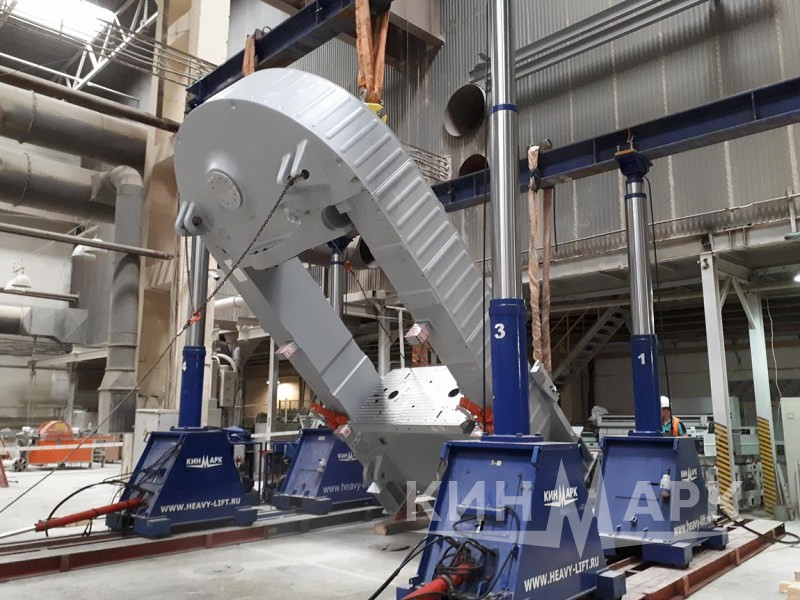 Year of implementation
2018
Weight of cargo
69 и 34 т.
Unloading and installation of SACMI PH 3989 PRESS

In 2018 "Techno-Mark" company carried out installation of the press SACMI PH 3989. This press is designed for production of ceramic tiles. It was installed on the project site. At the initial stage the frame of the press (with weight of 69 tons) was unloaded from a vehicle by means of a gantry system and was moved on rollers to the workshop. Similarly,a cylinder with the weight of 34 tons was delivered. After that the hydraulic gantry was moved to the workshop and mounted around the pit. Then it took us two working shifts to turn the press and set it on the anchor bolts in the pit.
After that at the final stage the cylinder was installed into the frame of the press by means of the gantry system and special rigging rolling table.
Installation and mounting of presses for manufacturing of ceramic tiles is considered to be one of the priorities of "Techno-Mark". If you have similar tasks, just give us a call!