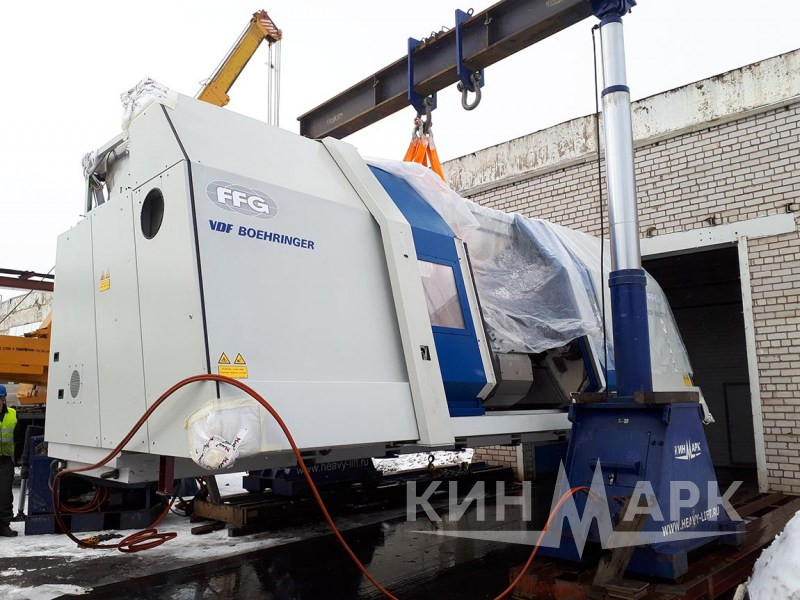 Year of implementation
2019
In 2019, Keen-Mark company carried out a project on unloading and installation on the project site of the universal lathe Boehringer VDF 560 DUS. This series of Boehringer machines provides maximum versatility, as well as the ability to select a wide range of opions, which allow you to adapt the machine to a specific task.

High accuracy and technical characteristics of the machine DUS 560 guarantee the turning length of 2000 mm and rotation spees of up to 250rpm. Such characteristics lead to the fact that the dimensions of the machine are very significant. It also imposes special conditions on the unloading process and movement of the machine in the installation area. To ensure the most delicate process of installation of industrial equipment, it was decided to hydraulic gantry system Lift System, which allowed us to carry out the work in the shortest period of time. Rollers and Hydraulic jack systems were used to move the equipment around the shop and to install the machines on the project site.

Installation services is one of the main activities of Techno-Mark Company, please contact us if you need such services.