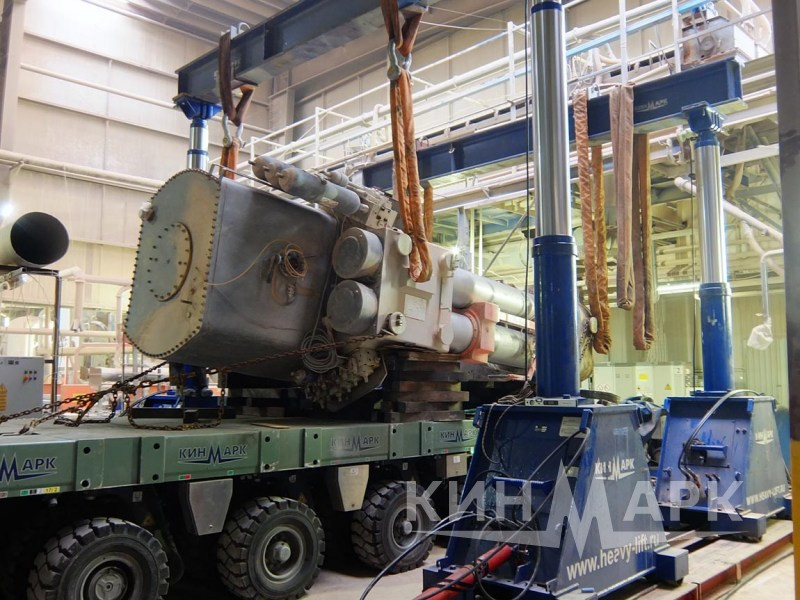 Year of implementation
2017
In 2017 Keen-Mark company fulfilled a project on dismantling, moving and installation of three Sacmi PH 3590 presses, disigned for production of ceramic tiles.
At the first stage the presses were dismantled, turned and loaded on self-propelled six-axis module by means of hydraulic gantry system. Self-propelled modules have greater maneuverability in comparison with conventional road trains, so it allowed to move the presses to new workshop right to the installation area. The presses were turned and installed in the project site by means of hydraulic gantry system Lift Systens 44A.
If you need to install any press for ceramic tiles production, do not hesitate to contact Keen-Mark company!