Installation of SACMI continuous drum mill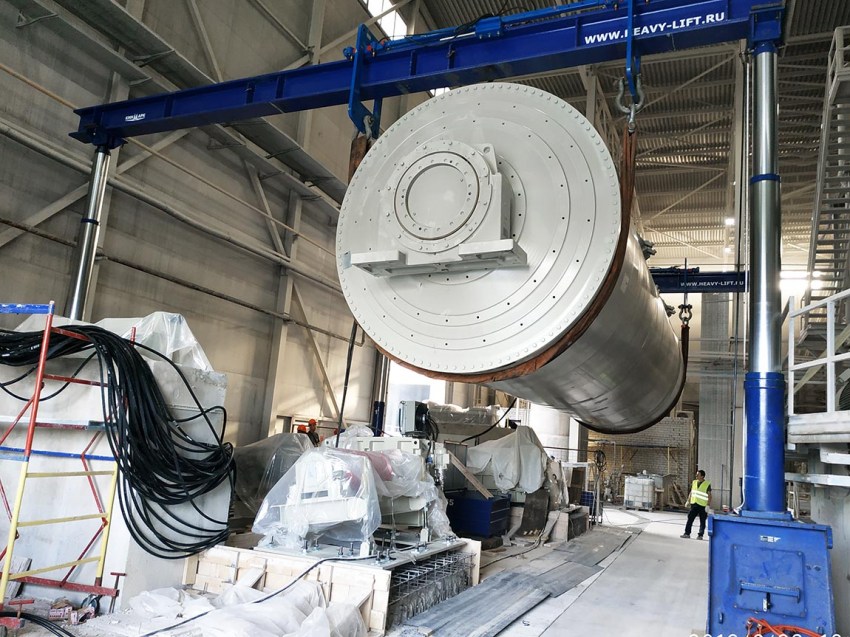 In 2019, the company "kin-mark" implemented a project for unloading and installation of a continuous drum mill. These mills have greater productivity compared to periodic mills, as the mill operation is not affected by downtime caused by loading and unloading of the mill. In this regard, these mills are very popular among manufacturers of ceramic tiles.
Installation of such mills (as well as other dyer drums) is most often complicated by extremely confined space on the site of work. In this regard, the use of hydraulic gantry systems is highly appropriate. So in this case, we used Lift Systems 44 with a system of lateral shift, it allowed us to perform the work of unloading, movement of the drum mill quickly and accurately.

The group of companies "keen-mark" professionally carries out the tasks for installing and dismantling of machines of various types. If you have a need for such work – call us!